GIKII VIII: SEASIDE EDITION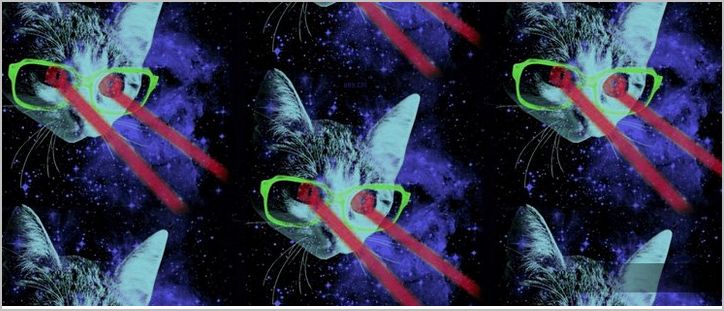 Sun, Sand and GikII VIII
When robots, drones, autonomous agents, Facebook stalking, teleportation, 3D printing, MMORPGS, science fiction, computer games and superhero justice are discussed within the realms of the law and LOL cats, you know the time for the annual GikII workshop has arrived!  Yes it's time for GikII VIII – and a time to immerse ourselves in debates about cutting-edge technology, popular culture and the law.

When and Where?
GikII which has traversed through the exotic cities of Edinburgh, Oxford, London, Amsterdam and Göteborg in years gone by will arrive in sunny, golden-sandy Southern city of Bournemouth with its sparkling sea and almost California-like-but-not-quite atmosphere. It will be held on 16-17 September 2013 at the Executive Business Centre (EBC), Landsdowne Campus, Bournemouth University (EBC is a 5-minute walk from the Bournemouth train station). GikII is being hosted with the kind assistance of the Law Department and the Centre for Intellectual Property Policy and Management (CIPPM) at Bournemouth University. The dates provide you the opportunity to combine GikII VIII with the Society for Computers and Law Workshop (12-13th September in London) and make it a 'Geek Week' with a beach week-end in-between!  We point out however that buckets and spades are not provided.
Registration
In keeping with tradition, there is no registration fee to attend GikII and priority is always given to speakers, but, there are some limited spaces available for students and non-speakers.  To guarantee your place, please make sure you submit your paper early and register for the event.  Registration will open on Eventbrite when acceptance of abstracts has been notified.
Submission of abstracts and deadline
Please send an abstract not exceeding 500 words to Professor Lilian Edwards (Lilian.Edwards@strath.ac.uk) and Dr Dinusha Mendis (dmendis@bournemouth.ac.uk). The deadline for submissions is 2 August 2013. We will be in touch shortly after the deadline to let you know about acceptance of your papers.
Main contacts
The Chair of the event will be Dr. Dinusha Mendis, Senior Lecturer in Law and Co-Director, CIPPM, Bournemouth University with assistance from Professor Lilian Edwards, Professor of Internet Law, University of Strathclyde and Deputy Director of CREATe
If required, Dinusha will be happy to provide information about accommodation, ranging from those with sea views (expensive) to those without (cheap).  The information will also be available on the Eventbrite page at the time of registration.
Programme
16 September
9.30-10 Registration and refreshments
10-10.15 Welcome andintroduction
10.15 – 11.45 –Welcome to the Beach Castle! Information and Control
Chair Dinusha Mendis
Miranda Mowbray (HP Computers), Cybersecurity: The Beach Edition
Andrew Adams (Meiji University, Japan), Possession is Nine Tenths of the Law: Who Owns My Device?
Argyro Karanasiou (CIPPM, Bournemouth), Lessons learned from the great Lobachevski: Monopoly of knowledge v. 2.0
Andy Phippen (Plymouth), Dear God! Think of the Children
11.45 – 12 noon am Coffee
12 – 1 pm –I Put My Blue Genes On; Law and the Gene Industries
Chair Chris Marsden
Ray Corrigan (Open University), BRCA [Brac]1 & 2 – The cluttered reasoning of the US Supreme Court in AMP v Myriad Genetics
Andelka Phillips (Oxford), Direct-to-consumer genetic testing, what exactly are you signing up for?
Sylvia Allouche (Bristol), Alternative constitutions (bodies and laws) in science-fictional feminist techno-utopias
1 – 2.15 pm Lunch
2.15 – 3.45 pm –Slave to the Algo-Rhythm? : Robots, cars and algorithmic control
Chair Catherine Easton
Salil Mehra (Temple University), Autonomous Cartel Robots: Agreement Technology and Competition Law
Heather Bradshaw-Martin (Oxford), Closing the loop on autonomous cars: when to take the human out of the loop
Lilian Edwards (Strathclyde), Rise of the Algorithms
Maurizio Borghi (CIPPM, Bournemouth)/ Stavroula Karapapa (Reading), The defamatory effect of Google's autocomplete. Feeling unlucky?
3.45 – 4.15 – Coffee
4.15 – 5.30 –Surfin' USA:Who Runs the Internet?
Chair Andrew Adams
Chris Marsden (Sussex), Hyper-power and private monopoly: the unholy marriage of (neo) corporatism and the imperial surveillance state
Alison Harcourt (Exeter), Steering non-state actors within international internet fora: the power of the state
Monica Horten (LSE), Copyright policy and lobbying: do the corporations always get their way? Three curious cases, three different outcomes
Thomas Höppner (Olswang LLP), When Robots Do Not Listen: The Robots Exclusion Protocol as Instrument to Express Usage Rights?
7.30 pm – Conference dinner at Hot Rocks
17 September
9.30 am – 10.45 am –50 Shades of Law: Fanfic, Comics. Avatars
Chair Andres Guadamuz
Caroline Wilson (Anura Consulting), A whole new world? Amazonian Fan Fiction: Legal and Moral issues with Kindle Worlds
Kim Barker (Birmingham), The Batmobile – The IP Law of The Comic?
 10.45 am- 11.15 am – Coffee
11.15 am – 12.45pm California Girls (and One Guy): The Politics of Internet Inclusion
Ch Lilian Edwards
Wendy Grossman, (Net.wars), Big Dicks and Uppity Women
Catherine Easton (Lancaster), Welcome to the Monkey House: Accessibility and equality through the eyes of Kurt Vonnegut Jr.
Judith Rauhofer (Edinburgh), Scientific progress goes 'boink'" – Regulation, technological determinism and the BORG complex
Simon Phipps (Meshed Insights Ltd), How come democracy has no-one that's speaking for me?
12.45 – 2 pm Lunch
2 – 2.45pm –Disney Girls (er Boys):  Privacy and Identity
Chair  Judith Rauhofer
Andres Guadamuz (Sussex), The Quantum Thief: Negotiating privacy in the hyper-connected world
Paul Bernal (UEA), True to yourself? Online identity and privacy through the medium of Disney Princesses
2.45 pm – 3 pm Comfort break
3 pm – 4 pm – QUICKFIRE SESSION! 4 PhD papers [10 minutes each, max 3 slides, 20 minutes joint questions]
Chair Paul Bernal
Lachlan Urquart (Nottingham), The Persistence of Memory: Towards the Synchronic Society
Ben Zebenbergen (Oxford), Ethical privacy framework for network researchers collecting, measuring, analysing and disseminating mobile connectivity data
Asma Vranaki (Oxford), The Irish Facebook Audit: Of Power and Relations
Hayleigh Bosher (CIPPM, Bournemouth), A Brave New Copyright: A Ludacris Solution?
4 – 4.15– coffee
4.15 – 5.30 pm –Printer is Coming! : Law and 3d printing
Chair  Caroline Wilson
Dinusha Mendis (CIPPM, Bournemouth), From Napster to Thingiverse: The Copyright Implications of 3D Printing
Thomas Margoni (IViR, Amsterdam), Open Design? 3D printing and open licenses
Anna Ronkainen (Helsinki), 3D-Printed Human Spare Parts: Legal Aspects