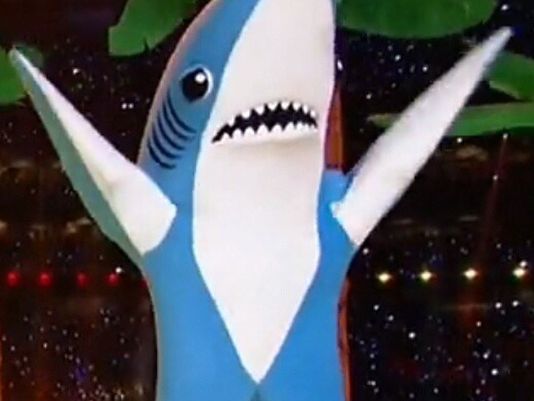 Venue WZB Berlin Social Science Center
Reichpietschufer 50
10785 Berlin
Wednesday 23 September
Pre-conference drinks, 8 pm.
APARTMENT Bar
Heidestraße 62
10557 Berlin
Thursday 24 September
Registration and Buffet 12.30 – 13.30
Welcome Address 13.30
Session 1. The State of the Art (Future Law) 14.00 – 15.30
Chair: Professor Lilian Edwards

David Murakami Wood. The Inevitable Failure of Future Law? Emerging Legal Issues in Recent Transatlantic Science Fiction
Melanie Dulong de Rosnay. Digital Golems and Peer-to-Peer Law
Andelka Phillips, I.S. Mian and J. Charbonneau. 'Molecule say 'hello' to molecule': Technological Innovation under the Microscope
Tatiani Synodinou and Philippe Jougleux. Holograms and the law: a multidimensional issue
Coffee Break 15.30 – 16.00
Session 2. The Colour of Magic (IP) 16.00 – 17.30
Chair: Edina Harbinja

Martin Jones. Live Forever? Definitely Maybe: The music industry and artist immortality
Caroline Wilson. Gut Symmetries: Propertising and Monetising FMT
Burkhard Schafer. My mind to your mind… my thoughts to your thoughts – copyright and privacy implications of brain-to-brain emails
Smita Kheria. Life on other Worlds: Creators and Copyright
Dinner 7.00 pm
Josty Berlin
Bellevuestraße  1
10785 Berlin
Friday 25 September
Session 3. The Player of Games (Privacy) 9.30 – 11.00
Chair: Julia Powles

Derek McAuley. I, Robot; and privacy by design
Edina Harbinja. Sex toys, transcendence and post-mortem privacy
Lilian Edwards. I wasn't myself: conceptions of secrecy, privacy and identity in the Marvel Superhero Universe
Miranda Mowbray. Security and Privacy for the Internet of Things – Not
Coffee Break 11.00 – 11.30
Session 4. Live Long And Prosper (Miscellaneous) 11.30 – 13.00
Chair: Burkhard Schafer

Robin Wilton. Turtles, sexbots and gravity – what does Blade Runner tell us about the ethics of intelligent devices?
Renata Avila. Geeks in the Global South.

Catherine Easton. A golden ticket? Uber, Airbnb and the Chocolate Factory of the sharing economy
Judith Rauhofer. And thank you for always drawing abs on me when you draw me naked
Lunch 13.00 – 14.00
Session 5. The Use of Weapons (Regulation) 14.00 – 15.30
Chair: Andres Guadamuz

Shane McNamee. Do Cyborgs Dream of Electric Lawsuits? – Ethico-Legal Challenges of the Augmented Human
Thomas Höppner. AdTech Gone Wrong: The Regulation of Ad-Blockers
Florian Idelberger. The Ethereum world computer – Individual empowerment for everyone or the first step to even more information control?
Federica Giovanella.  Are Appearances Deceptive? Wireless Community Networks and Tort Law Enforcement
Coffee Break 15.30 – 16.00
Session 6. Excession (Artificial Intelligence) 16.00 – 17.30
Chair: TBA

Alexandra Giannopoulou. Social reputation systems: it's about ethics in Artificial Intelligence
Tim Watts. Smart smart contracts: AI on the blockchain
Yudong Yu. Why humans should concerns AIs future — from perspective of patent law
Andres Guadamuz. Do Androids Dream of Electric Copyright? The Rise Non-Human Creativity