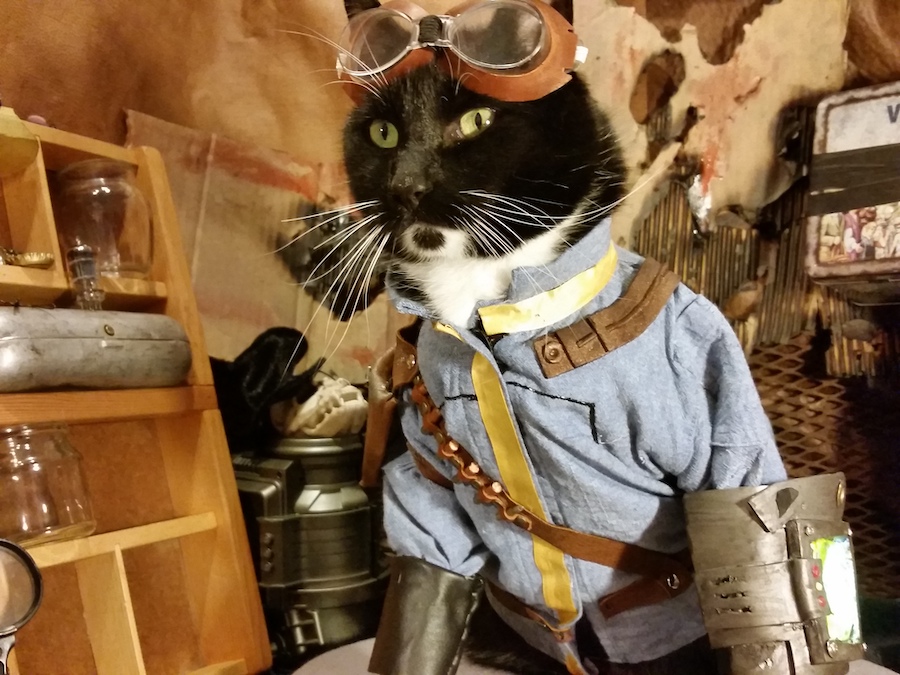 Call for Papers: Gikii XIV- The Purry Road
September 9-10, 2019, QMUL, London, UK
From mega-corporations that react to self-inflicted scandals by changing their policies to then not comply with them, to venerable institutions that exemplify why ancient cultures venerated cats and not institutions, through the possibility of a fully filtered Internet, this is a transitional year where only ambivalence and uncertainty are certain.
Facebook is yet again on the spotlight and its non-privacy policies fuel the pyre of those that demand greater regulation to Internet companies in general; the UK Parliament seems to have chased the rabbit, fallen down a hole and managed to believe unicorns are real and more than six other impossible things before breakfast; Internet intermediaries appear to have lost a battle in Brussels and the entertainment industry is expecting a windfall of licencing fees, but they might be counting the owls before they are delivered. These developments, to which the massiveness of news and data may seem to have benumbed us, can have such a systemic impact to require us focusing our view on new potential realities and the political, social and legal implications of them. Gikii, with its cutting edge take on law, technology and popular culture, seems to be the ideal place to discuss the legal implications of the 2019 post-events, bringing together those searching for a righteous cause while delving in the realm of robots, fansubs, manga, virtual realities and other worlds inhabited by LoL cats.
The School of Business and Management, and the Department of Law of Queen Mary University, invites the submission of abstracts no longer than 500 words, to be sent to gikii14@qmul.ac.uk by 8 July 2019 (deadline extended until August 1st)
Gikii presentations have been characterised by an informal yet incisive style, with an interlink between popular culture themes and legal and policy issues. Previous topics can be seen at http://www.gikii.org and, while this year overarching dimension is post-events and transitions, all Gikii topics are welcome.